21 April, 2016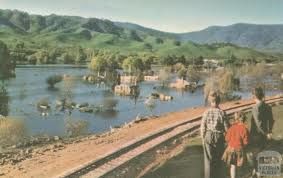 Here's a game to play while I'm away in Tallagatta, revisiting the scene of an old novel. My old novel - The Book of Miles. Today and tomorrow I'm leading workshops at Tallangatta High, in the town that backdrops my narrative of 1995. Which makes me like a revenant in my own plot, I guess. A cameo from the future. I don't know. It's weird. I hope I don't fluff my lines.
But to keep you in mind games, and clue-mongering, see what you make of the list below. First, can you figure out the connection? And second, can you add to the list? And third - who can style the sleekest clues for any of the entries? Can we out-CB CB this week with creative executions of our own? Have fun.
fuming
parole
midair
admire
season
unwise
tartans
maudlin
Post your theories, your additional words & your complete clues in the Comments.