20 May, 2014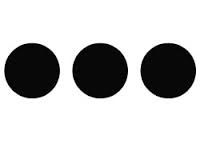 Keeping things on a geo-footing this week, let's turn our focus onto the nations of the world, and their capital cities. (Wikipedia offers a handy list here.) The challenge here is to clue both elements – nation and city – in tandem, using the dreaded ellipses…
Beginners balk at this punctuation. Moderate solvers get a little sweaty. But seasoned puzzle-heads recognise the dots that splice two clues as doing one of three things:
1. Creating a complete story between two pieces;
2. Sharing a definition element;
3. Sharing a wordplay element.
Since we're not defining ENGLAND or LONDON etc, we won't be invoking Reason (2), though (1) and (3) are open slather. Here's an early bid:
HAITI – Discussed posh meal… ['high tea']
PORT-AU-PRINCE – …involving prune and apricot [anag]
This example entails (1) – telling one complete story. While here's (3) in action:
FIJI – Charge $1000 in audit… ['fee G']
SUVA – …of girl, Virginia ['SUE' + Va]
Should you wish to deliver city before nation, that's fine. This is less a Storm than a playspace, to see who can craft the better couplings. With no prizes on offer, and no aliases required, the name of the game is style and experimentation. Now go make global chaos, you guerrillas.