19 August, 2014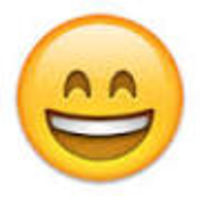 No prizes this week – just glory. The Oxford Dictionaries (different from the OED) has okayed a new shipment of slang, from adorkable to YOLO. And since this is an adorkable website with a YOLO motto, we should see what clues we can render from the news.
Below is a smatter of recent intakes, plus definitions. Cachet to the cluesmith who can ably camouflage geocache, and any of these other words. (Let's aim to include both definition and wordplay, hey? Good luck.)
AMAZEBALLS – slang for astounding
ANTI-VAX – opposed to inoculations
DOUCHEBAGGERY – sleazy behaviour
EMOJI – emoticons 2.0
GEOCACHE – participate in a navigational race using GPS markers
HATE-WATCH – to watch a show or movie that one ardently dislikes
HUMBLEBRAG – ostensibly modest comment that signals a person's status
LISTICLE – article built around a contrived list
PALEO DIET – reversion to trog food
TECH-SAVVY – see IT geek
Any other neo-words to add? Tell us, and please: clue away!