13 January, 2012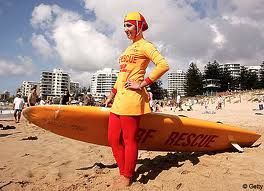 I was like, totes shocked when the Macquarie Dictionary enlisted my services for its Word of the Year Committee. While I can't betray my voting alleigances, since this could be a ding-dong between devo and cloud, I can report that voting is open to all, right this minute. Get your X in here.
At the same address you'll find batches of five words listed under 16 categories, from Arts to Technology. Some nominess catch the eye, like tweep, burqini, food porn, junk time, planking and e-bomb. Others will incite a weary yada-yada, or a furrowed brow. Ever hear the likes of:
argan oil
shill bidding
NAIRU
plonk horse
meteogram
achacha
Or maybe you'll be shocked to realise a new word is not listed, such as tiger mother (my shock). Then bleat about the omission here. I promise to take your plaint as envoi to the round table in February.
To hear how the Oxford and rival dictionaries swung in this caper, catch this Triple-R podcast, where The Enthusiast gang of Mel Campbell, Andrew Tijs and Dan Zugna (love those surnames) unfurl the honour roll. Or try this other poddie to hear about more words, Pinocchio, pub ghosts and some dictionary guy banging on about charade clues.
So what word is new around your neck of the woods? Or maybe you've detected an old word on the rise? Pass on the street-level goss.