29 May, 2013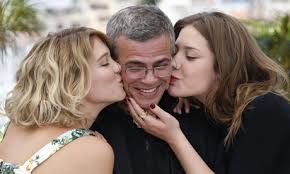 Over the last few months I've been composing a clue for Jonathan Green's Sunday Extra on Radio National. The answer is always a name in the news. (You can catch the conundrum online, or on air – with the winner anounced by show's finale.) Some recent examples:
STELLA PRIZE: Revolutionary mattresses spring up as declared
ERIC ROOZENDAAL: Cleaner radio broadcast captivates our nation
DAVID BECKHAM: Eager beaver initially cut the cards for radio enthusiast
As you can see – no defintion is needed. Just the wordplay. But can you play with some of these more difficult names in the news? The first few seem ripe for a rumble, while I'd be mightily wowed if anyone can make a pearl from these last three:
BILL GATES
STEPHEN DANK – aka Dr Ageless
HOUSE RULES – one more reality show
CHRIS HADFIELD – charismatic Canadian astronaut back to earth
DISABILITYCARE – the new trust fund-to-be
INDIAN PREMIER LEAGUE – the league of graft and swagger
ABDELLATIF KECHICHE – Palme D'Or winner for his lesbian love film, Blue is the Warmest Colour
No Stella prizes, just a test of stellar skills. Chance your arm.