11 July, 2013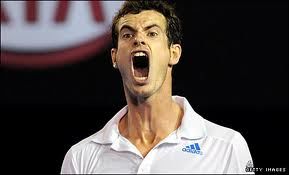 Good news. Utopian news! I've just finished my new crossword escapade, a mystery tour across the century of the puzzle's existence, from the New York World in 1913 to Araucaria's remarkable cancer admission in 2013, and 99 stunning puzzles (their secrets, their marvels, their lore) in between.
Not the diagrams so much, as the stories behind them – from prisons, IKEA ads, TV, Egypt and China. From Nabokov and AA Milne. Scandals and flukes. You will encounter murder, love, propaganda, telepathy, aliens, funerals and births – each milestone captured by a crossword somewhere, somehow. The book – Cluetopia – will be out in late October.
And that's why I've put the name in this batch of News Clues, to see who can find a better anagram than I COPULATE! No need for definitions here. But who can cook up some stylish wordplay for these 7 headline-grabbers?
Cluetopia
Simon Gerrans (Tour de France dynamo)
Marion Bartoli
Andy Murray
Ashton Agar (19yo in the Australian XI)
Dry July
Edward Snowden
Over to you. What's your clue?