10 November, 2011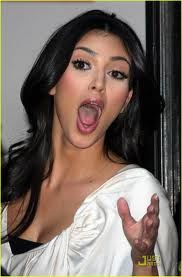 Been a few stories on the bubble lately, from the loss of champs, to the folly of chumps. Which says it must be time for a new dash at News Clues, a post that tampers with recent headliners.
Can you craft a clue for any or all of the news-makers below, either with or without a definition element?
SILVIO BERLUSCONI, say, could be Sub-virile loon [sic] in strife! While the irony of JOY perching inside QANTAS chief ALAN JOYCE looks too good to ignore.
Joe Frazier

Alan Joyce

Sarah Watt

Silvio Berlusconi

Black Caviar

Kim Kardashian
See which cluer can claim contemporary bragging rights?