18 October, 2011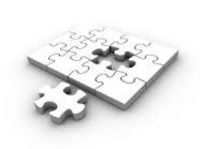 On paper, hidden clues are the easiest to solve – once you twig to the recipe. Though that can take an age before you think to look within the clue's letters.
Guardian blogger Alan Connor recently did a feature on the hidden formula, and wheeled out some true gems of the genre. Among them:
Some forget to get here for gathering = GET-TOGETHER
Leaves wasp in a cheese sandwich = SPINACH
Horatio Nelson's address ? = ORATION
Rummaging among my own UK archives, I have found these zingers:
Means to fill crew here with alarm = WHEREWITHAL
Part of impeccable career that could make one upwardly mobile = CABLE CAR
So many riches inspire a Storm, with one commercial twist. Seeing as though most Brit crosswords exclude brand names, let's cook up hidden clues that involve trademarks – car models, detergents, consortia – any brand, biz or other commerical enterprise, so long as the hidden reciupe applies. Two instances:
Car parked in arena ultimately (7)
Or a backwards bid: Some local let under backspread (7)
RENAULT and NUTELLA are those first answers, in case you need a nudge. But consider the gauntlet to be thrown. Who can make the best commercial hidden? The premium clues will carry no excess language, and display both hidden indicators, as well as a reversal signpost, if backspin is required.
Deadline is sundown, Thursday. With virtual medals for best three, plus Popular Choice. Feel free to help fellow Stormers to finesse their clues, and help us all by solving the trickier samples. (To that end, numbering your clues may help – ) More the point, have fun. Should be a real expo.