5 April, 2017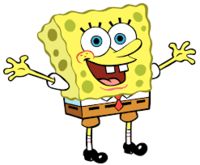 Noah Webster (1758-1843) was a curious sausage. Or make that curius sorsage, the US lexicographer intent on altering the spelling of dozens of aberrant English words, trying to bring some kind of fonetik order into the Anglo-Saxon bedlam.
With some words he succeeded, such as jail, color, plow and center. While others, like the 12 below, never quite found their place in the dictionary.
But that doesn't meen we can't make merry with Noah's offcuts, presuming all 12 made the big leeg. In fact the new orthography opens the way to fresh cryptography, beleev me. So let's wangle these Websterisms, with both wordplay and definition as part of each clue. Should be kwite a hoot.
MASHEEN
GREEF
DAWTER
KORUS
BELEEV
SPUNGE
HAINOUS
AKE
WIMMIN
NEER
GILLOTIN
GROTESK
Hoo will make the best Noah aha?