12 October, 2012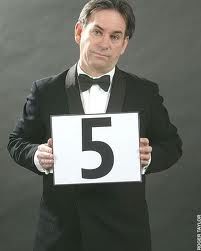 Ponder that phrase – NOT HALF BAD. I think it was the inventive Em from a few Storms ago who used the device. It's a zinger with so much potential. Essentially the expression allows the setter to slice another word in half (NOT HALF), and then corrupt (BAD) the remainder.
Hence, if TENNIS is not half bad, you may end up with NET, or SIN. Just as a RESTAURANT, when not half bad, RATES!
So far, that's among the best I've managed, where the resulting word in some way reflects the source word, but I'm sure there must be better. Have a play, choosing only even-lettered words or name, and mixing whichever half suits. No need to craft the clues. Just see who can invent the pick of out list:
STALINGRAD > GRAND
PANCREAS > ARSE
CAMPAIGN > GAIN
GYMNASTICS > MANGY
BERLUSCONI > ICONS
MONDEGREEN > GENRE
FRANKENSTEIN > TENNIS!
Not half bad, even if I don't say so myself. Though I'm sure half of you will trump me.