17 May, 2012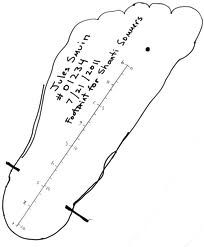 Just heard a bunch of manipulated book titles as part of an NPR podcast. The rule was omission, where a single letter had to be axed. And amid the Tweeted suggestions:
Minor portent observed during the American Civil War: Little Omen
At peace among nature: One With The Wind
Cormac's cowboys wear umpteen dainty socks: All the Pretty Hoses
The Jewish Kama Sutra: The Oy of Sex
Not too shabby, but I kept thinking this corner of cyberspace could do raise the bar – or is that The Return of the Naïve? Anyhow, some brain starters:
Trucking Magnate: Lord of the Rigs
Allied mutiny in the Somme: All Quit on the Western Front
Peak-hour freeway shuffle: Oh the Paces You Will Go!
Drop me a line: MailDA
Or better still, post your own depleted publication, and see if we can't out-shout the sexy oy.
"