6 November, 2015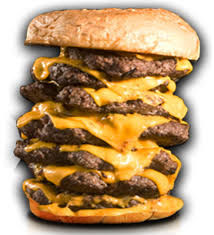 Folly time, good people, and this time we sift & sort seven-letter words, looking for the ideal heart to manipulate. Inside BIOLOGY, say, is the makings of IGLOO, but the ultimate phrase of BIOLOGY IGLOO doesn't make much sense.
OBESITY BITES, on the other hand, could be clued as Extra-fat snacks. While a Junior rowing team may be a LIGHTER EIGHT.
I'm guessing these may be tough to solve, so let's not be too obtuse in our clueing. And likewise, please restrict your picks to seven-letter words only. No other lengths, and only proper nouns if you tell us so. Here are my openers:
DA1 - Zestful cerebrum
DA2 - Soviet athlete
DA3 - Constant pachyderm
DA4 - Cover book
DA5 - Dishevelled scoundrel
DA6 - Trash shop
See if you crack these, or create your own. (For new players, please post any clues with your byline beside a clue number, as I've done here. Just makes the forum easier to follow.) Who will transcend the DENSEST SENSE?