3 December, 2010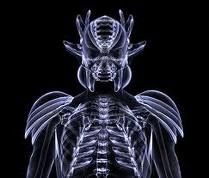 Received a letter via the Herald this week, from a solver called Pip, who described how Venusians will x-ray your zygotes.
Naturally I took the author to be part of an alien cult, till seeing s/he was merely obeying the alphabet. If Venusians weren't xraying, then giant hexagonal interplanetary jets were flying high… (I promise you the letter was sane.)
In fact Pip asked, 'What do you call a sentence that uses the alphabet as its initials?'
Let me nut out poser, I thought. Having just dabbled in pangrams – the trimmer cousins in the family tree – I was wondering if the truth was out there. What are these things called? You know the kind of creations I mean, where:
Asahi beer can disorientate every fellow, getting hectic in Japanese karaoke locations….
Any clues? What are these ABC babies called? And who – for fun – can compose a summary of 2010 heeding this (as yet) anonymous gimmick? Here's mine in bullet-point:
After Brown, Cameron.
Dense Eyjafjallajokull Fumes Ground Holidayers
Inert Japan
Korea Lurches
Miners (Not) OK
Puzzled
Qantas Ruckus Strikes Thrice
Ugly Vuvuzelas Whine
X-Factor Yawns
…Zonked
n"