17 December, 2010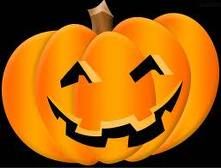 Where were you on Halloween this year? By any chance, if you happened to be upstairs at Gleebooks in Sydney, solving and inventing clues as part of Operation Puzzled, then you already know six of this week's answers. Assuming you can remember them.
For those who missed out on the gathering, let me explain. In a lively session I led some 50 bods through a mini-puzzle, sashaying amid the various recipes, from Anagram to Outright Weird. To spice the mix I challenged folks to create their own clues. We had some gems. Makers of the best earned the right to choose a word to appear in a single DA crossword – which is today.
Talk about haphazard. The six words had no link, and one lewd tangent needed tweaking. (Squint at 21-down and you may guess the original offering – from a Macquarie Dictionary bigwig, no less!). Somehow I squeezed the requests into one neat mesh, the whle parading as an evasive themeless.
Out of interest, the six nominated words are found at 28-across, 2-down, 5-down, 17-down, 21-down plus a combined solution of 9-across/8-down. For those who caught my Margaret Throsby chat, 23-down had a sideways mention. And no, it's not EVASIVE.
But enough clues. You have your own to figure out. Get cracking.
PS – the four lucky-dog winners of the Puzzled contest, as staged by Allen & Unwin, are being contacted today. Hope you get the welcome call. More of that – and the sublime clues – on the weekend.
"