1 December, 2012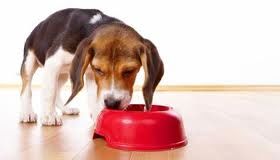 This week's old/new Storm was pretty much a beagle's breakfast, thanks to the renovation. But a gold star for all players for enduring the debris, and posting your votes. (Things will only improve, I promise.)
Owing to the mishmash, I won't dwell on the tally or near misses. Instead, let me announce the best Old, the best New, and the outright winner.
Supernova ruled supreme among the oldies, with a luxury LIMO: '51 Plymouth essentially a great car. (Though I prefer his/her COOGEE – or Coo/Gee – double: brilliant.)
Botox snagged best newbie with BLOND: Fair lady, in short, capitivated by spy
As for overall votes, Supernova soared on 13, then South Welshmen (10), Botox (9), Gnu (8) and Orleans aka DA (3) tying last with John Newcomment. Mind you, the savvy Fresh and prolific Goat King Cole reneged on their final two pairs, come Thursday. (I blame the beagle.) Well done all players – thanks for yor patience, and pizzazz. And look for sleeker layout, polling and leader boards soon – Zeus willing.
And your reward, if you have a spare 58 minutes to flee the heat and hustle of our new summer climate, is a BBC Radio doco about 100 years of crosswording, as flagged by our good mate, Anax.