2 December, 2013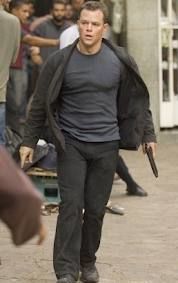 Quiet week, on the blog at least. Since your web host is hitting the highway, first in Albury, and later Lake Macquarie, with a radio cameo in Port Jackson as the pavlova's cherry. I'll be talking words – the kind of thing I love – and vouching for the allure of both new titles: Cluetopia and the latest summertime pastiche, Puzzles & Words 2.
If this post appears in time, you may even have a chance to snag a copy. I'm diong the year's last #daplay with Adam Spencer on 702 ABC, in Adam's final week. The game is simple. Modify a movie, a song or book title by incorporating a Sydney suburb, or a town in the sweep of 702's listeners. Conjure the title, then add a brief synopsis. For example:
500 Days of Summer Hill – 18-month lease near Marrickville
Slaughterhouse Five Dock – supplier of Leichhardt's osso buco
For a Few Dollars – Enmore – thinking of upgrading from Petersham?
The Bourne Ultimo – Matt Damon takes on Harris Street traffic
Even if you miss the play on the radio, then add your own below, as there must be Gregory's gems to craft. And if you like a more orthodox puzzle to prime your solving week: What well-known film can be split into the surname of two movie stars (neither of whom appears in this drama), beside a famed hunter's anagram?
Share the best of British stuff here. Like a recent charade, which I may presage my looming week on the wallaby: Get lost in middle of massive crowd (5)
Have a wordy week, dabblers.