22 May, 2011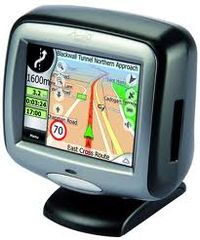 You won't get lost today, since every answer holds GPS from left to right. Peek, say, is GLIMPSE, while signatures are AUTOGRAPHS. Sounds simple enough, right? But so does a trip to the local shops until the council installed that new roundabout on High Street, not to mention the lock-up gates on the peak-hour rat-run. Time to punch in the coordinates and arrive at your multiple destinations. Safe motoring.
Stares in wonder
Collingwood
Nomad
Vegetables
Flower
Rumour sources
Africans
Pacific islands
Fence sitters
Chiefs
Dabs
Navigational aid – that's NOT a GPS!
Two musical instruments
Any more 'navigational' words?
SOLUTION NEXT WEEK
BB310 SOLUTION: Eiffel Tower, British Empire, hidden image, game show, armoire, Central American, user-generated, not any longer
"