17 November, 2012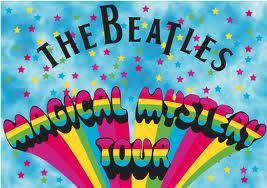 Still feeling jet-lagged from the week's mystery tour. I had a hoot sifting the yarns and trickery, doing my best to reduce the list to six gems – no picnic. In ascending order, then, here are the best clues, followed by the best origin stories:
TOXIC: Fell back into bed around 9 [Even if Rob T has only part-nailed the engineering of this evil idea, I still adore its misdirection. A drop-dead clue.]
YHWH: "He-Who-Must-Not-Be-Named" explains how Harry returned gutless [The very nerve, attempting to clue a vowelless Hebrew antiquity, conflating scripture with Potter-ana. Congratz Anthony.]
GOOGOL: A great number were game to sign up [SK pizzazz in spades. All Golden, and no Rough. Millions would agree.]
++
CALL A SPADE A SPADE: We should be calling a bowl a bowl, as Erasmus mistranslated the original Greek for bowl as the stem of the word 'to dig.' [I love hearing about words arising from mishap. Thanks Sam. Another is Jacuzzi, which was how an Ellis Island clerk interpreted the Iacuzzi brothers when migrating.]
CAPTCHA: A puzzle you solve online to prove you're a human. It stands for "Completely Automated Public Turing test to tell Computers and Humans Apart". [DC captures my imagination. I suspected this was a backronym, but he speaks the amazing truth.]
SOSUMI: the Apple Mac 'chime' – named because of the litigation between Apple Records and Apple computers. Also known as Let It Beep! [A mock-Japanese neologism built on a pun? How could I resist ML's opener? You had me at 'Hello to iPhone'.]
Thanks for all players, in particular the valiant tome-diver, Em, and the scripture-trawling Anthony. All of you unearthed great gold, precious but familiar – unlike our three winners. ML – please email your best snail mail, and here's to more Puzzles and Words next week.
"