27 November, 2012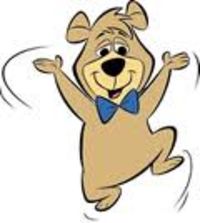 OK, let's see how this Storm rages, amid the makeover debris. (And please 'bear' with us during this transit phase – the wait will be worth it.) The game in fact is based on the renovation, where a word has the letter O (cryptic shorthand for Old) replaced by N (New), to make a new word – and both are clued to form a pair. Like this:
TARO – Backed sleazy Kazakhstani – top root
TARN – Sailor first to navigate mountain lake
BOOBOO – Dug matching rings in slip
BONBON – Ulna perhaps twice chipped by cracker
As you can see, no mixing – and a double swap is OK too. Choose an alias to embody the New, and send us your best two old/new pairs by Thursday 9pm. And let's all vote (with or without a poll), with 3/2/1 for best old, and 3/2/1 best new, before close of biz on Friday. NK? Gn.