31 October, 2010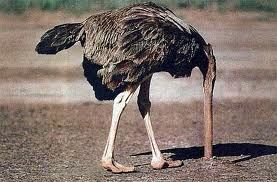 Our best Storm yet – 69 comments, and most dazzling. Thanks for such a grand response. And thanks for the migraine, when it came to deciding the zingiest (rating high on the smile ratio) as well as those words with the greatest chance of entering the Macquarie Sixth Edition down the track.
Hence my two shortlists, in those two categories, with the eight funnest, and the eight most likely to see the next decade. Presenting both in alphabetical order, they read like so:
Funnest Overlaps
AMBASSADORK – Kevin Rudd [philth]
ANAGRAMPAGE – A crossword compiler only using a single style of cryptic clue [Mr X]
CHEFNER – A modern man who is able to attract women with his superior cooking skills. [Simon L]
DAMNESIA – Frustration at forgetting/misplacing something important [dg]
LOGONG – The "you've got mail" sound [PRS]
SPARLIAMENT – Question time [SK]
TROPPOSITION – Mad Monk's mob [SK]
VIRUSTIC – Pertaining to citydwellers who move to the countryside and change the feel of those communities [dg]
Most Likely to Succeed Overlaps
CLIMAXIMUM – The ultimate enjoyment [PRS]
COSTRICH – Someone ignoring the fact that they can't really afford something, by putting it on the credit card. [Simon L]
CYBERMUDA – Time mysteriously lost on the Internet [dg]
DIGESTURE To signal a waiter [PRS]
DOTCOMBO – The collection of blogs, websites, etc. that one checks each morning. [Simon L]
MARQUEENS – Jennifer Hawkins and Megan Gale (and Molly Meldrum, perhaps?) [SK]
TALIBANK – (Fringe)Islamic financier [SK]
TEXTRAS – Everything supporting the main body of a text, such as pictures, tables, headings, footnotes and page numbers [dg]
Remarkably, this sees dg and SK as being the zingiest of the week, and a four-way tie for creating the most plausible overlap, with dg, SK, PRS and Simon L sharing the spoils. A fantabulous Fight Club one & all. Look forward to next week's Storm come Tuesday.
"