16 August, 2016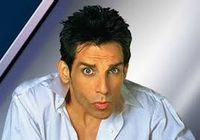 You may have missed the fanfare, given the general chaos of 2016, but the Oxford Dictionary accepted some 1000 new words in late June, with the list below a random sampling. And a red rag for cluemongers as well, a chance to weave some brand-new threads, from boteh (Persian paisley) to corrido (a Mexican ballad).
Please excuse the simplified definitions. If you'd like to explore the nuances in greater depth than hit the link and see the hardcore Swedish music of gabba is an audio assault with its own strange history, etc.
But otherwise, see if you can make sweet boteh of these fifteen, splicing both wordplay and definitions elements. Ole'.
AGENDER - person who doesn't identify with either gender
BAO - Chinese bread roll
BOTEH - Persian paisley
BOTIJO - clay pot
CONVERSATE - to chat
CORRIDO - Mexican ballad
DIVEY - Hinglish label for a seedy venue
DOPIAZA - Indian meat dish with onion garnish
DUDETTE - see ladette
FLAUTA - long deep-fried tortilla
GABBA - frenetic hard-core techno
GIANDUJA - rich hazelnut chocolate
KAYFABE - the unspoken pretence of wrestling [love this word]
SPOACHER - thief who sifts through your personal belongings
TROUT POUT - supermodel's moue
Who can concoct the tastiest dopiaza, the crunchiest flauta? Dig in.