29 May, 2012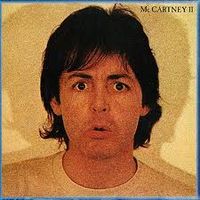 What? Where did the original Paul Storm go. Relax – it's right here, remixed and reloaded. Seems the majority wishes to play this game more off-site. Or at least scribble and scratch in plain view, and THEN submit their very best by deadline. As for my involvement, I shall be impersonate the genuine Paul when the crunch comes, going by a Paul alias.
So the contest is clear. Devise your best clue for each of the four words below and email the quartet by Thursday 9pm. (Treat the forum as doodle space, using your Paul pseudonyms.) Once all clues are in, I will repost the lot, including the genuine Paul clues, sometime Friday.
That will give you 12 hours to register your vote per word, trying to spot which is the real thing. Scores amass from nailing the right clue (1 point) and duping other players to vote for yours (2). Clearish? Hope so. Let's try. The new four:
BOXING
BRONZE
GENERAL
RIESLING
Experiment in the Comments, to keep the post ticking. (I shall be part of the drafting phase too, with my own gear and alias.) Then craft your best for submission by deadline, and wait for the master list to lob for voting. If we can finesse this formula, we will enjoy some major mischief in future bids. Get composing, McCartney & Co.