14 January, 2016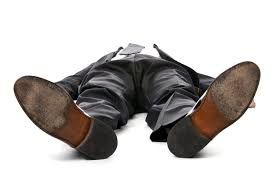 The last few days I've been catching up on some archive crosswords from The Guardian & The Indy. This includes Cryptic Puzzle #26756, which may not sound memorable, but I'm declaring Picaroon's creation to be one of last year's best.
In a single puzzle I found five swoon-worthy clues, the kind you envy as a fellow compiler, the gems that demand a place among the Clues of Repute. Here they are in isolation, or click here to tackle the excellence as a whole.
1. Fat, eating rubbish? Time I'm sent away to get a petite figure (9)
2. What could be 90-ton lightweight (9)
3. Where the rubber trade's plied, or a maple sugar's refined (7,7)
4. Renovate expensively - grand door frames provided (8)
5. Back off beach, returning catch to dock (7)
Feel free to share tips or answer in the Comments. And while we're talking zinger clues, check out this corker from the Sunday Times 977:
6. Not able to show this disorder? (5,11)
God that's good. Enjoy your solving.