1 June, 2012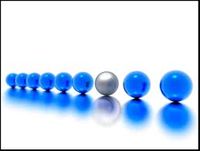 Here's the game. Email your votes by Friday night 9pm, telling me which four clues you suss as belonging to Paul, the naughty whiz of UK crosswords. Vote for one clue per word, filing the word and number – say RIESLING 8, or GENERAL 1 etc. You can't vote for your own clue (derr), but let's hope misled hordes will.
Scoring is democratic. You earn a point for every Paul you pinpoint, and two points for every other player you seduce, clue-wise. As for the lack of explanations – two reasons. One, three of you forgot, so I opted to trim in the name of anonymity. And two, the menu is more concise, and plumbing the clues is part of the joy. (Take your time, as there's some five-star stuff here, including those of Mr Halpern himself.) Happy sifting.
BOXING
The sweet science of second-rate steering?
Packing punches
Fighting is tiresome right on the spot?
Sport Times feature in spring report
Drug-taking tool overshadows team spirit
You must have a quick jab in this when botoxing to go out
Bounce on the spot for this fitness exercise
Ringside employment!?
What trumpeters are doing to Peter for sport
Fighting to cross over aisle seat in plane
Nothing in trap? Other way round. Could be two bantams
BRONZE
Author penned last letter after losing shirt (ie bust)
Third boring report, starting to zone out
Bonzer amalgam!
Hebron zealot hugs statue
Fossil displays rising levels of zirconium, copper and tin
Statue initially bore resemblance to Louis XI?
Live with Ron at last in old age!
It's an age, but it's for less than a second
In Australia, it's excellent having raised bottom tan
In beauty events, primarily below the waist, Cameron Diaz finishes third
Number 3: Brazil. Number 11: France
GENERAL
Learning English difficult? Not in Washington, for instance
He has power leads for electric motors
Accepted a commanding position
Francisco Franco was one backing, to him, the take-back without energy?
All-purpose grant
It's normal to declare negative returns incompletely
Vague legend a lord starts about Elizabeth I and loveless emperor
Amidst brawl a renegade raised standard
Go back! Foot off! Reverse! A learner, officer
Back out of deal? A reneger is vague
DNA's regular – really ordinary
RIESLING
Drop lies? grin mischievously
Memories linger imbibing wine
White, single Irish, confused
White wine… tries lingerie just a bit
Spooner deals with this, leaving circle of dead yeast
Wine and cheese bar opening west of Shanghai
Wine elicited corruptly lies that broke up the band
Change order to fish 'n chips, topped off with wine
White Isle lost in Tolkien's plot devoce.
Sound to change bandage. White?
I nearly sign resolution banning any alcohol
Emailed votes only please, to build suspense. Also, to help at trophy time, keep track of your own clue numbers as they fell here, since I will announce the tallies and let you step forward to claim your laurel. We'll see who's the best sleuth, and the best con artist.
(PS – come stumps, would love your feedback about the contest's MO. The recipe seems worth preserving, so long as we can streamline the handling.)
"