27 November, 2013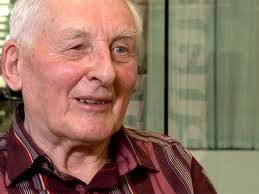 John Graham is hardly a name to make you blink. Or pulsate. Or cower. But change that common guise into Araucaria, and rarity arises. The man was the master of the mind-sprawling clue, earning his own adjective to encapsulate the liberal approach to wordplay.
Araucaria began making puzzles for the Guardian in 1958, kicking off with an exquisite twist of idiom: Establishment cut to the bone? = SKELETON STAFF. From that point onward, for the next 55 years, he always rejoiced in the humerus. And the scholarly. An ex-priest with a Classics degree, he knew how to dazzle across the fields of knowledge, never missing his chance to inveigle new language as well.
I grew up in the setter's thrall. Even now, I still remember the buzz of cracking my first Araucaria solo, riding a bus to Exeter in 1983. And so many of his clues still luminesce in my mind. A sampling is below. See how many you can solve, and please add your own favourites, or Araucarian memories.
Believer, princess or couturier (9,4)
Summit at both ends is stone (5)
Live wire's second season of Sex & the City (6)
No drink? We looked for a spoonerism (3-5)
Garment of polyester not cotton? (7)
It's a pity it's not Philadelphia (4,6)
ARAUCARIA – Setter created a largely strident song (9)