12 July, 2016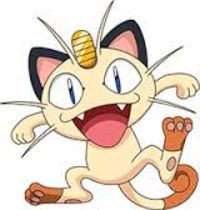 Perhaps you are among the few un-swept-up by the PokemonGo mania. (Where's your civic esprit, damn it?) If that's the case, then aim your hunting skills onto this Oddish batch of first-wave Pokemon, to see where the best wordplay potential lies.
No call for a definition. We know what they are (sort of). And if you'd like to plunder a longer list, then PokemonGo here. Here's the dozen I hunted down as our own quest's kick-off:
NIDORINA
PIDGEOT
VENONAT
ARCANINE
MEOWTH
GANGAR
VICTREEBEL
VOLTORB
MAROWAK
STARMIE
GYARADOS
MAGNEMITE
Don't have to clue'm all. But let's see who wins the Pokemon d'Oro.