13 November, 2012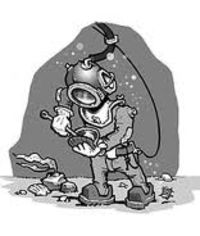 A Storm entailing word stories and wordplay this week, giving you a chance to snare an advance copy of Puzzles and Words. This quirky stocking-filler, loaded with origin yarns and related puzzles, is due to hit the stores in late November, but a Dabbler can get one early right here. Signed and gratis.
The challenge is twofold, mirroring the book. What you must do is find a word, a phrase, a brand, with an amazing source. Bluetooth, say, honours the nickname of Denmark's Harald I, the king to unite his people a millennium ago. Sarcophagus literally means flesh-eating. To give someone the pip has nix to do with oranges, but relates to a chicken disease…
Part two of the challenge is to invent a smart clue for the word, phrase or name you've chosen. Though when it comes to voting, my exclusive role this time, I will be giving 4/3/2 for most surprising or fascinating origins, and 3/2/1 for best clue. That's right, there's gold in them backstories, people.
No need for aliases. And a line or two is plenty for the source stuff. Come Thursday, to make admin easier, just file your best two pairs and I will parade the tallies, and winner, on the weekend. Get pearl diving and find some treasure – tell us the story, and craft a gem clue.
PS – if dictionary diving is not your thing, then see who can best clue these eight words. All of them appear in Puzzles & Words, with surprising origins. Buy the book if you don't believe me: HOCUS POCUS, JENGA, JINX, KURRAJONG, LIMERICK, MANURE, TIM TAM, YAKUZA. (Happy to figure your best clues in the tally – but origin stories remain the champion material.)