5 August, 2015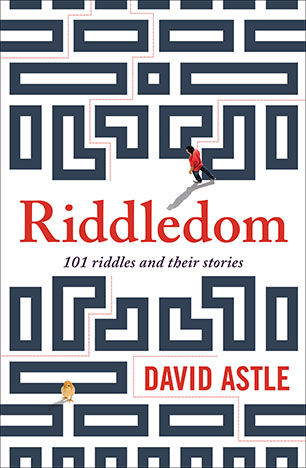 The dog knew, barking at the postie. This was a parcel of destiny. Sure enough, peeling off the bubble wrap, I found my latest wordplay adventure, Riddledom, all 300 handsome pages, all 50 languages...
Riddledom is due to reach the bookstores later this month. Look for the mazy cover, and the 101 offbeat chapters, exploring slave songs, robot software, demented squirrels and a slew of other riddle-tangents. I hope you have fun getting lost.
Spreading the good words, I'll be nomadic in coming months. Here's a checklist of events and launches if you're nearby:
Sat/Sun August 8/9 - Bendigo Writers' Festival: talking about deceptive words with Macquarie Dictionary's Sue Butler.
Sun August 23 - Melbourne Riddle Walk: ambling the bluestone alleys armed with enigmas, folklore & prizes. Tickets limited.
Sat/Sun August 29/30 - Melbourne Writers' Fest: four events in total, talking whodunits, creepy tales, morning papers and Riddledom.
Sat/Sun September 5/6 - Brisbane Writers' Fest: three events including a cryptic masterclass & a Cluetopia conversation
As more events bob up, I'll let you know. Especially for you Harbour Citizens. Plus any riddle gigs on the media carousel across spring. This post is just my squee: had to let you know the exciting news. Riddledom is ready to rumble!