13 January, 2012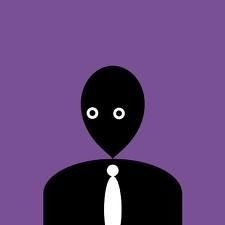 Landmark news in the Fairfax landscape – a new compiler swims into your ken this Monday, going by the byline of LR, alias Liam Runnalls. A regular cluesmith here on this blog, Liam will likely be appearing every 4 weeks in the Monday slot – though the schedule is still in being confirmed. Nonetheless, it's cheering news that's worth cheering.
So before we venture into LR's mind-reading challenge of a kind (the final Question here), let's put this brand-new X of local Xwords under the griller:
1 When & how did the cryptic bug begin?
My cryptic tuition was familial, with my grandfather Eric introducing me when I was a tween. At 85, Eric's still sharp as a tack, probably due in part to his daily dose of Age cryptic. My uncle Richard also spent a fair bit of time teaching me the ropes. And I was lucky enough to have a wonderful high school English teacher, Teresa Walta, who let me solve crosswords instead of doing schoolwork.
2 How long you been crafting your own stuff?
I was an OCD solver for years before I created my first primitive cryptic way back in 2003. It was a themed puzzle cobbled together as part of a 21st birthday card I made for a friend. Many years of hobby-clueing passed before I dared attempt an authentic 15x15 puzzle, and even then I had much to learn about modern compiler etiquette.
3 You're a cartoonist too, with Chalk Comics your site. Tell us about your drawing bug.
I taught myself to draw by plagiarising Far Side characters. In fact, I was so eager to channel Gary Larson that most of my early cartoons were about ducks and cows. Eventually I realised I needed to develop my own style, so I started drawing the noses differently. Coming up with ideas for cartoons is a very effective way to fight insomnia.
4 Three things about yourself, one of which is a lie.
I have a metal plate in my face.

I had a small speaking role in The Honourable Wally Norman (2003).

I once witnessed a shooting in Harlem.
5 Special topic on Einstein Factor?
Futurama or Britpop.
6 How will a Monday slot influence your style, if at all?
I think the best way to structure a crossword roster is to make Mondays easy and get progressively harder throughout the week. The New York Times does this really well, and Fairfax sort of follows this pattern. With this in mind, I've tried to make my cryptics gentle, but it goes against my natural instincts. Chances are my puzzles might be a walk in the park for many readers of this blog.
7 Been a long + winding road to Monday, your Fairfax debut. Sketch your pilgrimage –
I distinctly remember the moment that I realised cryptic clueing was a high art. I was sitting on my porch in Moonee Ponds and I circled this DA clue: Web novel? He penned it (1,1,5). If you google it, you'll see that the forums were awash with debate about the clue's merits at the time. But for mine it was unquestionably gold. I was at university, and it was around this time that I submitted an essay to my English professor earnestly comparing cryptic crosswords to great works of poetry.
Later, I managed to get a job helping to collate the Fairfax puzzles pages, and happened to strike up a friendship (via correspondence) with the man himself! Generously, DA gave up some of his time to show me the deeper secrets of the craft, including the lesser known rules of grid construction and finer points of clue cooking. I've been studying, solving and striving for a slot ever since, and am stoked to have got the nod.
8 And what's been the biggest lesson en route – aside from patience is a virtue?!
I imagine I'll learn my biggest lesson post-publication, and that will be "You can't please everyone".
9 Give us a sense of your maiden 1-across.
Has a tennis surface sense (Jan 16 being Day 1 of the Oz Open)

Is an anagram

Solution relates to welcoming someone important (hehe)

Solution contains LR.
THERE YOU GO, Dabblers: your weekend challenge. See how closely you can foreshadow LR's debut clut, by posting a tennis-surface anagram clue, with an L and R among the solution's letters. (Bear in mind, the answer doesn't need to be tennis-related – just the clue. Though both may apply.) Revelry is owed to the creator of the best and/or closest to the mark. Get clueing.
And a big salvo for LR. Best of luck with your 'crossening', as you call it. We shall assess your assorted treasures in Salon 11 on Monday.