14 December, 2011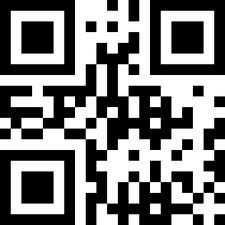 We interrupt this week's Stormathon (Part II) with a cute announcement. A mate called Fred, who loves all things innovative, tugged my sleeve the other day. He said he'd seen a crossword on the Fast Company website that's designed like a QR code.
Cool, I thought. What's a QR code?
If you work in logistics, or massive stock transfer, that question is 101. For the rest of us, QR stands for Quick Response, and embodies the next generation of bar code. Easier for scanners to read, apparently, as well as owning the aesthetic advantage of resembling a portrait in melting snow. Or a crossword, as a film-maker Christian Kolding figured, turning the square into many squares.
The gimmick is part of New York's MoMa expo, Talk To Me, where every artwork comes with its own QR. If curious, patrons can scan any code with their iPhones to hear more about the installation. Nifty idea. Cool crossword. Though with due respect to Christian, I'd say as a clue setter he's a brilliant film-maker. Worth a peek but.