18 November, 2010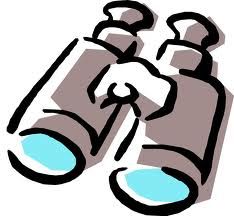 Peter Valentine is a poet with a twist. The American lyricist invented the genre known as crossword poems, a three-stanza affair that relies on a particular puzzle for its language.
And this weekend – to help boost Peter's renewed blog of crossword poetry – you're all invited to compose your own crossword poem based on the DA puzzle – of Friday, or Saturday, depending on your metropolis. (This week's non-themed puzzle offers the ideal fuel for the exercise.)
The art-form is illustrated on Peter's site, but let me spell out the genre's guidelines here. Stanza by stanza, a crossword poem comprises:
Stanza 1 – all words must be borrowed from the Across clues. (Note well, people – clues NOT the answers.)
Stanza 2 – all words from the Down clues.
Stanza 3 – or the Answer Stanza – is made up words from the solution grid.
To read Creepy Binoculars (my own crossword poem based on the Master Grid in Puzzled), plus Peter's rich canon of chequered verse, trawl the inventor's blog. To create your own – based on this week's DA – just post your effort in the Comment section, with a full Spoiler Alert implied. The pick of the output will be paraded, no less, in the Valentine vehicle. Happy decrypting – and rescripting!
"