12 May, 2011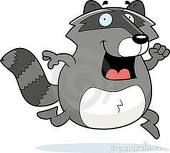 You can treat this as a Birdbrain-in-progress. I'm currently putting together a Wordwit puzzle for the Herald, playing with words that own two double letters. Drop those two pairs, and see if a smaller word remains. RACCOON, say, can lose its double to make RAN. Hence a clue could say: Forager bolted.
Giving Herald readers a preview of the puzzle, here are the nine other examples I've discovered. Feel free to crack them, though I can't help but think there are three or four lollapaloozas I'm missing. Any suggestions?
Outlaw woodwind
Turn cuspidor
Enthrall Edgar
Litigate hit
Shaggy blemish
Lament Brand
Before Lady
Clown roll?
Horse bed
Let's confine the answers to initials at first, to allow all comers to have a crack. And number any fresh additions. I wish you success.