26 August, 2013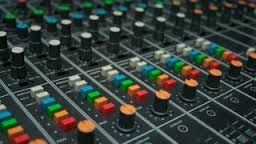 Feeling antsy, in a good way. For the next two Sunday mornings I'll be tagging with Libbi Gorr on 774ABC. Libbi's taking a holiday, and the Southbank savants thought they'd guinea-pig a newbie as locum. Presuming I can suss the buttons, with expert help from Bridget Fitzgerald and John Standish, I can't wait to blab and quiz and play, in pre- and post-election modes.
Tune in if you get the chance, from 10 till noon both Sundays. The guest list is growing, from superheroes to Alzheimer experts. Should be a buzz, where all opinions stand to be my own, and not those of my gallant employer.
Meanwhile two books are taking shape. Cluetopia is scheduled to appear in mid-October, while Puzzles & Words 2 is out a little later. I'm thrilled with both, and hope you get a kick when they come. More about these titles soon, as well as your chance to snare a copy of one or the other here at DA Central.
So now for a game. Last week we removed an S-initial. What say we add an S to the tail, turning CARES into CARESS, or TIMELINES into TIMELINESS? Or these six – a gentle start to your verbal week:
DA1 Alloy underwear (5,4)
DA2 Wrong writer (5,4)
DA3 Redundant obelisks (8,7)
DA4 Wrestler suburb? (3,4,3,5)
DA5 Roam city (4,5)
DA6 Stab singer (5,6)
PS – today's Times looks a corker. Share your -S clues, or Brit blues here.