2 May, 2012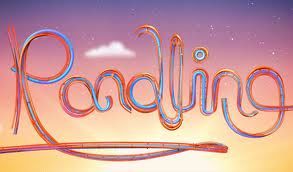 A reminder to all word-o-philes at this watering hole: tonight is the pilot ep of Andrew Denton's new baby, Randling. 'This is no hit-and-giggle game show,' said the MC on breakfast radio, planting an elbow in the ribs of Spicks and Specks, 'but a show where every point counts.'
The holus-blus focus is lingo, with a loco Dentonic tweak. Look forward to the parlour games, from tonight at 8.30, and the Hufflepuffy guise of the ten competing pairs. For a sneak peak, and some very funny interviews, go here.
My money is on The Southern Furies – Julia Zemiro and Michael Williams, two sharp cookies in a jar full of Smarties. Though plenty of market share is riding on the Bette Davis Cup Squad, featuring Jonathan Biggins and David Marr, the eminences grises, as Julia Z would say.
Place your bets before the camera rolls. Who will steal the Randling bling at the business end? And come tomorrow, let's compare notes about the games and words here.