3 November, 2011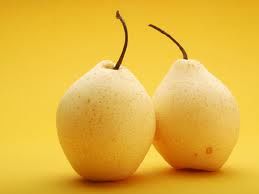 Working a Wordwit puzzle into shape this morning, playing with words that can swap their sides around, like RAVEL and LAVER, or DEFLOWER REFLOWED. As you can see, the cores need to stay constant, with only the extremes doing the switcheroo.
Below is my list-in-progress, where you need to guess the word lengths involved. To give you a nudge, a show-off train driver is a RAIL LAIR, while a FOAL LOAF may help make a ploughman's lunch. See if you can REAP PEAR below, and then try to conjure a pairing of your own. Please number all offerings.
Fair dinkum king

Aforementioned stand

MC malarkey

Thunder god can't pay

Muscly muscatels?

Warlocks?

Composition symbol

Miss World sprints?

Cleaner sat idle?

Case closers
Feel free to blurt answers in the Comments. And then MYO.