3 May, 2013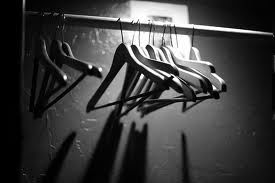 Came across an age-old stumper from an erudite blog called Futility Closet. Well worth a look if you're a student of puzzles, and other diversions through the ages. Anyway folks, we have a mystery to solve. I shall hand over the microphone to the people at Futility Closet:
Bishop Samuel Wilberforce was fond of riddles. After his death in 1873, this one was found among his literary papers:
I'm the sweetest of sounds in Orchestra heard,
Yet in Orchestra never was seen.
I'm a bird of gay plumage, yet less like a bird,
Nothing ever in Nature was seen.
Touch the earth I expire, in water I die,
In air I lose breath, yet can swim and can fly;
Darkness destroys me, and light is my death,
And I only keep going by holding my breath.
If my name can't be guessed by a boy or a man,
By a woman or girl it certainly can.
No one knows the answer. Any theories?
"