20 April, 2013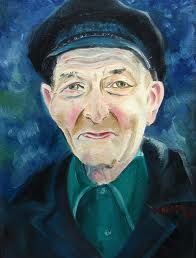 Our Storm this week/inspired plenty of cheek/from Cop Shop and Clancy/where we all turned fancy/inventing clues that rhyme/some bizarre, some sublime. Let's see what the votes say.
In the first category – M words – all eight players received points, though three bards beat the field. In rising order their clues were:
MATCH – Your true desire may spark a fire [Busta gets pyromantic, securing 10 points from 5 votes.]
MUDFLAPS – Spooner's rain charts indicate car parts [Nash makes a splash for 11/5.]
MOAN – As groan is to mumble, what is to grumble? [Ancient Mariner bakes a mental pretzel, and claims 13/5.]
R-WORDS
R was radical in its difference, with two champs and too many chumps (myself – as Busta – included!) Let's fanfare these two Bards of the blogosphere:
RUMP – Bit of crumpet bared by strumpet? [More lithe hiphop from the albatross killer – Ancient Mariner – bagging 13/6.]
ROSE – Greek idol starting late with romantic gesture on a date [Less raunch, more romance, from Cat in the Hat, boasting our best yield du jour with 16/6. This means all players – bar one – found some love for this couplet, which is quite the coup-let.]
In totes, the washup goes so: Clancy 2, Cop-Shop 4, Pepi le Gram 7, Warren's Sporrans 8, Busta 13, Nash and Cat in a Hat both 18 – while the week's outstanding laureate sits alone on a painted sea, our beloved Ancient Mariner.
Kudos all poets. It was a tougher task this week, after the Milton lunacy, but small is often sweet. A big birthday thanks to CL – welcome to the 40s Chris – and please: nobody harbour odium/if you missed the bloody podium. I missed too/but what can you do? See you all later, fabricators.
"