17 July, 2015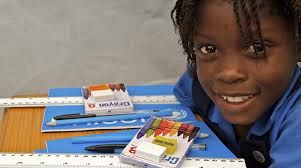 Last weekend I helped to host a charity version of Letters & Numbers. (Anand Bharadwaj, an inspiring Year 9 student, was the prime mover, and eventual winner of the day as well.) Together we managed to raise over $2200 for UNICEF'S School In A Box project.
With many former champs in action, the highlights were many, from insane maths to desperate anagrams. A good crowd saw the show like 3-D TV, though the day had a few differences from the real thing.
No Richard of course. Or Lily. Both were busy. And no blank tile in the conundrum either. At least that was one twist we were keen to trial, the mixes composed by Scrabble whiz Barry Harridge.
So today, as your Friday folly, I present to you a conundrum batch where you need to add a letter to each block in order to make a nine. VEER MOOD, say, needs L to make VELODROME. See how you fare giving these a spin. (And feel free to concoct oblique hints or cryptic clues instead of blurting the answers.)
1. KEPT FOUL
2. ROOF WEPT
3. WORE LOOM
4. ICED SLAB
5. WADE COIR
6. WEST IDOL
7. NICE RACY
8. DAMN BOIL
9. PINT LOGO
10. RAVE UPON
11. BEAM COIL
12. DREW UPON
Share your hints or cryptic wordplay in the Comments below.