12 June, 2011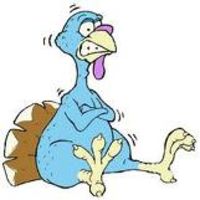 Can you replace X and Y with the correct opposites, seeing each pair below become two common phrases? X mouth/Y spot, say, equals LOUD mouth/SOFT spot. In the same vein, X potato/Y turkey leads to HOT/COLD. Can you tap the logic behind these other nine?
X damp/Y star
X rope/Y cannon
X spender/Y fortune
X piece/Y driver
X control/Y row
X smoking/Y service
X hat/Y street
X catcher/Y TV
X stone/Y bone
Can you make your own pair to stump us?
SOLUTION NEXT WEEK BB313 SOLUTION: Father Ted, Porridge, Absolutely Fabulous, Last of the Summer Wine, Blackadder, Red Dwarf, Drop the Dead Donkey, Yes Minister, Open All Hours, 'allo 'allo, The Young Ones, League of Gentlemen
"