15 May, 2015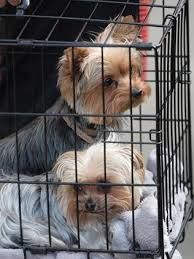 Earlier this week, Rupert went wild with a recipe, cooking up a clue for the latest WoW in ENCHIRIDION. His formula was a fusion of alternation and anagram - plus deletion if you want to be pedantic, but let's skip that element.
To remind you, here was Rupert's clue for ENCHIRIDION:
Handbook omits direction regularly - screwdriver is neither in nor out
The explanation, which many of us needed, revealed the devilry: Anagram of even letters of "screwdriver is neither in nor" - E.
What a marvel - a cocktail of alternation and anagram. Can we meet the challenge, dabblers? And just to give the folly one more degree of difficulty, let's focus on dogs, in honour of the impounded Pistol & Boo, those headline-hogging dogs of Johnny Depp. To kick off:
Oddly called in owls to ruffle dog (COLLIE)
Tarantula name (Indian) regularly mistaken for dog (DALMATIAN)
These aren't easy - but to master one is massive. Try it.