18 March, 2013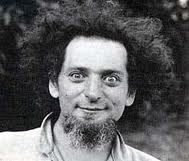 Georges Perec was a remarkable wordsmith. He wrote La Disparition (The Disappearance), which eschews words like eschew, or like, or any word that contains an E. And that's for 300 pages, the world's greatest lipogram.
The feat inspires a puzzle of sorts. Take feat, say. Is there a synonym with out an E? Most places you look – achievement, exploit, deed – are E-ridden. The best I could conjure was act. And to define feat, without using an E, you could say an amazing act.
Avoiding Es, can you find synonyms, or lucid definitions, for this sextet?
Whenever
The
Charade clues
Bone marrow
Sentence (not the prison kind!)
'She sells seashells by the seashore.'
Maybe that's another game – to paraphrase popular sayings etc, all the while evading that vital vowel. How the hell would you explain the Indiana Jones franchise in one E-free sentence? Only Perec would dare.
In the meantime, welcome to the week. Here's hoping the UK puzzles bring plenty of E, if you know what I mean. This forum is the place to share, as well as exhibit your electric E eschewal. Cheers.