21 April, 2014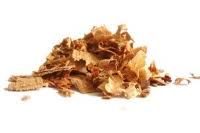 Morning word lovers. A sad one for lovers of pugnacious spirits, with RUBIN 'HURRICANE' CARTER and NEVILLE 'NIFTY' WRAN both taking their final count. In fact I've been spending far too long trying to wrangle either warrior into a fitting anagram. In vain, unless you consider IRATE CRUNCHER BAR RUIN to be any good. No, nor did I. Can you do better?
On the Times tally, after a brain-fade lapse last week with Andy Warhol, I'm quietly putting my 15 minutes of brain-work into the crossword this week. Today's has been solved already, jacking my score to #3. Nothing too arduous to report, though I'm unfamiliar with the first of the 15s.
For dictionary demons, a puzzle: the word ARSENAL derives from Arabic, dar Sina-a, or workshop. Yet what workshop derives from a French word meaning pile of wood chips?
Have a verbaholic holly…