2 June, 2014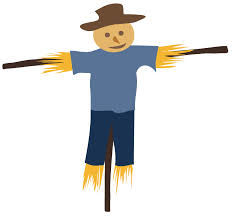 Number 33 – whoopee. I'm going to reach 100 Times this time, no excuses. The weekend been I cracked Nos 32 and 33, despite one missing a clue, and the other involving the esoteric British phrase, FOR TOFFEE. "As he can't solve 100 Times unaided for toffee!" Bully to that.
The missing clue, I deduced, led to HIT THE HAY. A pretty tough entry to clue, I reckon. Those who follow will my Twitter feed will have seen some suggested drafts, many involving a pummelled scarecrow. My own proposed clue: Turn in belt, bizarrely healthy when midriff's trimmed. What can you dream up?
And if you love a tough conundrum, then I can think of three six-letter words that share their even letters, slot for slot, yet have nine different odd letters between them. In alphabetical order, those nine variants are CEILOPSTW. What are the three words?
Also, some cool news to share about this coming DA crossword, a tough themer. More to come later this week. Look for a link to be supplied on this site, and elsewhere, to add to your solving experience. Watch this cyberspace.
Have a wordy week, and come share the pain and pleasures of 34 onward, plus the Guardian's best. Have a verbal week.