9 June, 2014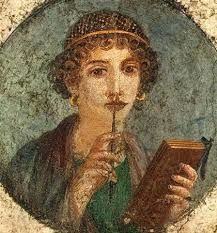 I'm thinking about male/female couplings, in a semantic way, you understand! Most of the suspects are direly old-fashioned, such as poet/poetess, or hero/heroine. (When was the last time you saw an aviatrix in action?)
But then I found a few curiosities that inspired today's conundrum. To change from the male to the female counterpart, what sees:
The suffixing of ER? (from female > male in this case!)
The suffixing of A?
The prefixing of S?
The changing of R to T?
Major kudos for cracking the last of these. Or anyone who can explain this Down clue from Osmosis:
Corrupt old member, heading southwards, Bury? = ENTOMB
More clue to tackle this week in the Times Tally, where resume my run on #40 after a solid week of solving just been. Feel free to join the race. Or share the bee's knees in the G crosswords.