28 January, 2014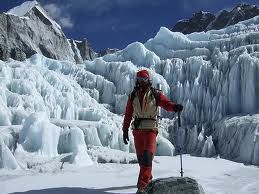 After my Sydney gig tonight (28/1), I'll be fast making plans for a midnight flit to Kathmandu. Across the first half of February I'll be gulping for air in places like Lukla (5000 feet above sea level) – and Kalan Patar (twice that, and change). The madness is fulfilling my nagging promise to see the world's roof after 2 years of book-writing.
Of course, this means the DA blog will be on a low flame for the next 3 weeks. I have preloaded some diversions – though the interim will mostly be pretty quiet. Expect the odd challenge, a self-running clue comp, an extra Birdbrain or two, and the usual bizarre words.
For starters, dipping into the Macquarie's shortlist for 2013 Word of the Year, who can concoct the best clues (with wordplay and definition) for these:
DIGITAL DETOX – period during which an individual refrains from using digital devices, ie what I'll be doing in Nepal for 3 weeks
DINING BOOM – growth of Aussie agribusiness, response to growing middle class in Asia requiring better quality, higher value food
DUMB PHONE – a mobile phone which is capable only of voice calling and text messaging
INFOVORE – a person who craves information, especially one who takes advantage of their ready access to it on digital devices
ONE-PUNCH LAW – law creating a special category of manslaughter for perpetrators of fatal king-hit assaults, with harsher penalties
SET-JETTING – tourism to locations first seen in a film or television production
UNDORSE – to make public one's negative opinion of a politician, cause, product, etc
VAPE – to smoke an e-cigarette
May the best clue steal the limelight. Thanks for the wlies in the meanwhile.