19 March, 2012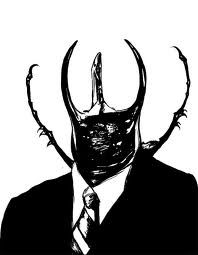 If you like your footy – and your puzzles – then make sure you follow the season's batch of brain-teasers over at the Almanac. The year's opener looks at the AFL flukes nesting among four of our current Test XI. The series can take any shape, so long as there's a football flavour, with a good whack of wordplay. (Feel free to solve online, add suggestions, or propose a guest puzzle this winter. You're more than welcome.)
And while writing is on the radar, I've been having fun this morning turning authors into their rightful adjectives. We all know Kafkaesque, or Shakespearean, but is the work of Martin Amis – Amish, or Amisty, or even Amystic?
Could Noel Coward's puns be Cowardly? Or Graham Greene's moral dilemmas be Greenish? What other scribes can you transcribe?
Of course, as a Salon post, here's the place to chat about the week's crosswords too. (If you never saw the latest Sunday Times, then sadly you missed a head-spinner: an ab-fab puzzle of giddy deception.) So share the joys and woes here, ensuring we don't miss any marvels.
"