30 June, 2014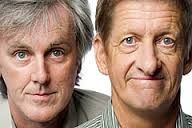 Too much sport is never enough, to quote Roy & HG. Well, there is a limit in most diets, though I am relishing the World Cup's pointy end, as much as other athletic distractions, including the mercurial run of Nick Kyrgios at Wimbledon.
Which invites a clue challenge, don't you reckon? Four names that have hit the headlines lately – ignoring the idiocy of Todd Carney – that will test your clue-crafting chops. With no need for definition, those names are:
NICK KYRGIOS – Canberra 19yo into Round 4 at Wimbledon
KEYLOR NAVAS – Costa Rican keeper, and nemesis of the Greek XI
CYRIL RIOLI – hamstrung Hawthorn star, out for 2 months
DANTE EXUM – another ACT teen, now worth millions with Utah Jazz
As a different challenge, my last Wordplay column was about rare antonyms, the covert opposites of common terms. These include aestivate (antonym of hibernate), moontan and overdog. Any other obvious un-obvious opposites to add?
If my Sunday Times stab is correct (I'm nervous about it) then I'll be facing Times #62 in my quest to score a ton. (No dictionary, no Google, no phone-a-friend.) Share the adrenalin, or the best of Brit clues, here as well. Have a wordy week.