11 August, 2014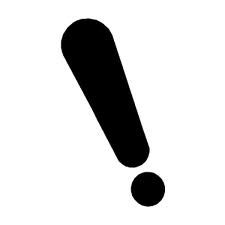 "Exclamation marks give me piles; I must be inserting them the wrong way." One among many zingers delivered at the grammar slamdown at the Bendigo Writers' Fest last weekend, this gag courtesy of street artist, Matt Blackwood.
A great weekend, with banter and boutique wine in equal measure, where sleep was the only loser! Writers to chase down: crime maestro Michael Robotham, science man John Pickerel, Sonya Hartnett's new Children of the King, and Into the Silent Land by Paul Broks (about brain mysteries.)
While for those readers who loved The Perfect Storm, then a perfect alternative is called Blind Descent by James Tabor. A third in now, and loving this wild adventure yarn about exploring supercaves in southern Mexico.
Thanks too for all those kind words re the Times Ton. I skipped the Weekend Oz just been, which says I'm back to my desultory diet. Though I am keen to brag a G-week this week: 6 puzzles straight. Let's see how we fare.
As for that difficult Friday folly, the Shark-Shear-Ark, here are the same six audio-celebs in randomised order: throat, know, ridge, yet, amble, honour, brew, jaw, keno, veiny, gnome, cheapen, meek, chair, chorus, jelly, hull, smacker. Good luck with that farrago.
And the week, a wordy one I hope.