29 July, 2013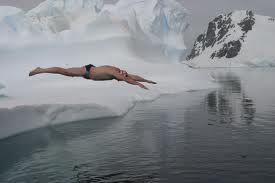 Welcome to the first day of my R&R fortnight, where the blog will enter a low-burble mode. This week I'm heading up to Byron for the Writers' Festival, and a possible August body-bash if I can hire a pair of Packer whackers.
But that doesn't mean the site is switched off. You know me – I love to throw stuff at you. So expect a clue challenge, a few games, the usual pulse of Brains and WoWs, and maybe even a brand-new Babble (thanks Em). And the occasional tuppence from DA2, on the road.
Speaking of roads, I saw a block of rocky road in the milk bar this morning, and thought – that query would confound your GPS. As would Cloudstreet, Boulevard of Broken Dreams and the Highway To Hell. Any more?
Last up, a warm thanks to the Australian Crossword Club for inviting me to their annual gathering on Sunday. The puzzle on the menu, composed by president Patrick Street, was perfectly difficult, where every answer within a cruciform grid was a synonym of CROSS. (Wish I'd thought of that.) While the company in the room was simpatico and very verbal, from Harold Park publican William Ryan to prolific setter Ian Williams.
Today's Times looks like two Michelin hats. Have a great week.