27 August, 2012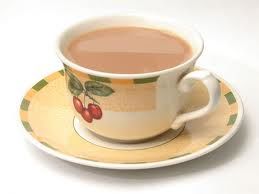 The Times of London will be hearing from my lawyers in short order. Two weeks ago, the DA puzzle ran a clue for UPRIGHT: Moral post (7). And be damned if today's Times doesn't duplicate the double meaning for their own 2-down: Honourable post.
Swapping synonyms is a token bid to camouflage the piracy. You can't tell me this nameless, shameless English setter didn't take a leaf from the Fairfax playbook. I won't rest until we reach a six-figure settlement. It's the only moral thing to do.
High dudgeon aside, this sort of thing occurs. When the sequence is the other way – UK then DA – I have been accused of plagiarism. It does wear thin. As our clue Storms often demonstrate, words can incite parallel brainwaves in the minds of two compilers. Though I hope the HIgh Court judge views the outrage otherwise.
Let's see what other deja vu moments recur, recur, amid the novelties this week in the Times and G, and share the discoveries here. For example, one treat I encountered on the weekend was a delicate anagram from Telegraph setter Myops: Quantity of leaf cut up in brew (9). (Can't guarantee I wouldn't stumble across the identical combo if I ever clued the same answer…)